Meet Your New Best Friends, Our Gurus.
A BETTER TICKETING SOLUTION FOR TRAVELING SHOWS
Owned and Operated by Experienced Showmen
EVERY HOUSE SHOULD BE A STRAW HOUSE!
We Thrive On Challenging Projects. They Produce Bigger Rewards In The End.
The Right People. The Right Solution.
We've been there and done it! Yes, we've been in your shoes and we know, very well, what you and your customers need. Let our expertise go to work for you!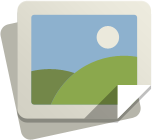 FREE Setup
We'll have your ticketing up and running in 24 hours or less!
We are FAST & FREE
New clients qualify for a FREE website upgrade and expert ticketing integration.

LOW FEES
We don't gouge your customers with excessive fees.
Treating Your Customers With Respect
We keep our fees low. Excessive ticketing fees drive customers away. Our fees are modest and reasonable.

$0 CC FEES
We cover ALL CC processing fees - You get paid 'FACE VALUE' for your tickets.
Increase your profit by up to 3%
In addition to keeping our fees low, we also absorb credit card processing fees. We pay you 'FACE VALUE' for your tickets.
We Are Global And Have Helped Clients Worldwide.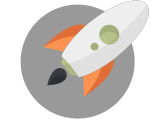 We're Here To Help Your Business Blast Off!
Through Creative Ideas, Innovation & Sheer Determination